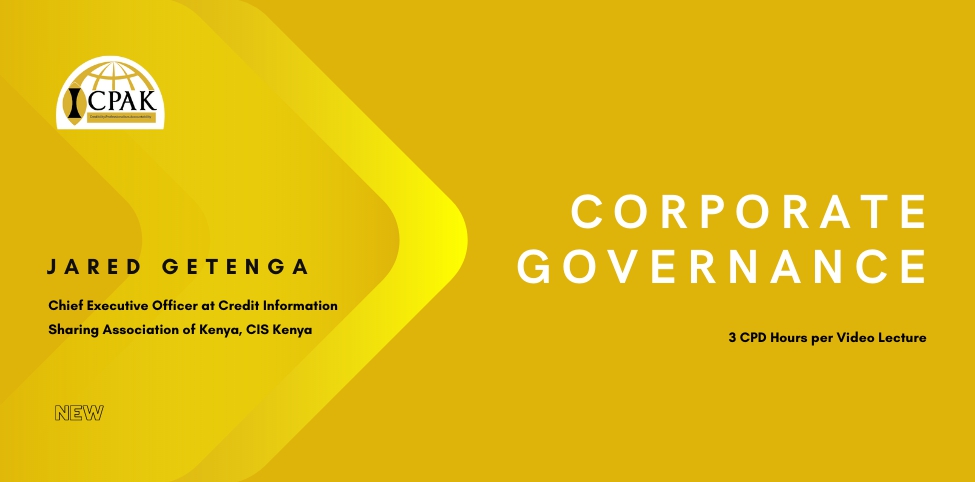 Corporate Governance
Corporate Governance has been described as the ''Set of relationships between a company's management, its board of directors, its shareholders and other stakeholders. These relationships come together to create the system by which a company is directed and controlled'' (OECD, 1999). Not everyone appreciates the importance of relationships, so some people who are more control-oriented see Corporate Governance as a "the whole system of controls, both financial and otherwise, by which a company is directed and controlled." (The Cadbury Report, para2.5 (1992)).
The main objective of this course is to assist the learner master the dynamics of corporate governance and appreciate how different stakeholders play their roles to make a complete whole. It offers several case studies from a variety of jurisdictions that showcase commendable efforts towards corporate governance and, on the contrary, pinpoint where poor corporate governance has contributed to corporate failure, and how this could have been avoided.
At the end of the course, the learner will be able to contribute to the success of an organization that they interact with, by helping it understand how, in order to enjoy Good Corporate Governance, a company must set up structures, inside and outside the organization, that provide proper incentives for the Board and management to pursue objectives that are in the interests of the company and its stakeholders.
You must complete watching a video to earn the 3 CPD Units
Course Curriculum
Introduction to Corporate Governance

Foundation For Effective Corporate Governance

Rights and Equitable Treatment of Shareholders

Institutional Investors, Stock Markets and Other Intermediaries (KCB Case Study)

Role of Stakeholders (Mauritius Case Study)

Disclosure and Transparency (Nortel Accounting Scandal and Enron Scandal Case Studies)

The Role of Board of Directors ( Volkswagen Case Study)