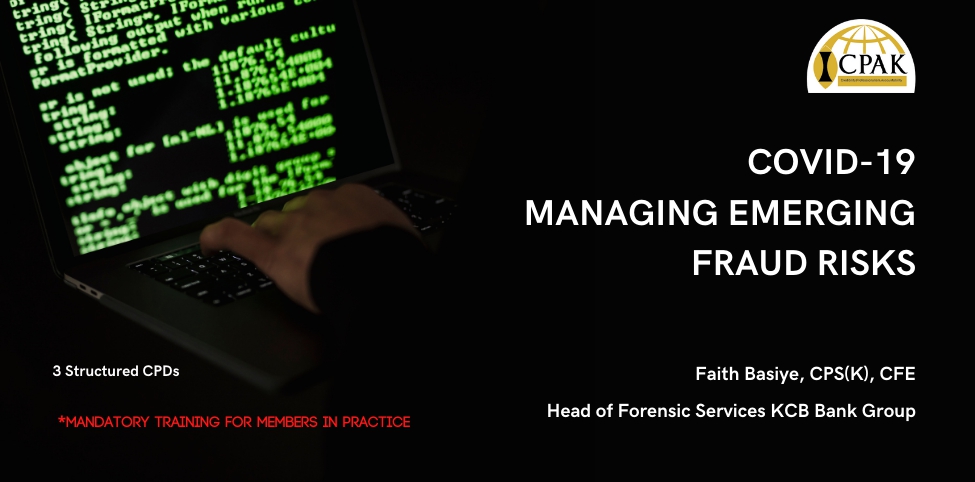 COVID-19- Managing Emerging Fraud Risks
COVID-19 has created previously unthinkable consequences for our society and the world at large. In these uncertain and difficult times, fraudsters are opportunistically preying on the confusion created by this public health emergency, looking to profit from the public's desire to regain a sense of safety and security. The uncertainty currently prevailing has pushed people who would normally not perpetrate fraud into considering the same as an option to survive.
History tells us that sudden changes to the economy can result in a period of increased fraud. The 1987 share market crash and the 2007-2008 Global Financial Crisis (GFC) both resulted in increased levels of fraud reporting. In both instances, as the economy recovered, the levels of detected fraud reduced.
These new challenges to the business environment call for a measured, practical and informed approach to fraud risk management.
To identify high risk fraud situations in organizations
To outline key focus areas in effective fraud prevention
Understanding the role of CPAs in fraud prevention during the pandemic
Equipping delegates with best practice solutions to employ
You must complete watching the video to earn 3 CPD Units
Course Curriculum
COVID-19- Managing Emerging Fraud Risks