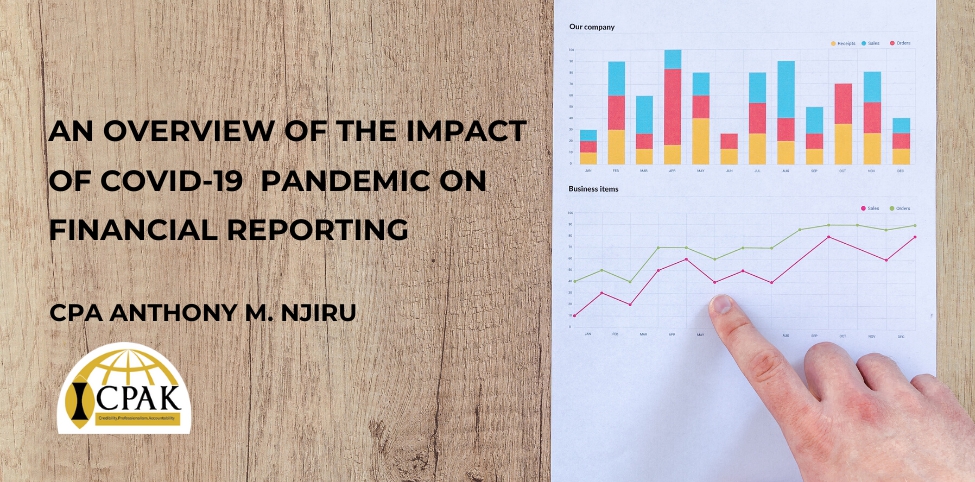 An Overview of The Impact of COVID-19 Pandemic On Financial Reporting
COVID- 19 Pandemic has increased business uncertainty and is bound to influence both the way of financial reporting and the content in financial reports. The need for high-quality and reliable financial reports pervades despite the prevailing global circumstances. Paradoxically despite the growing need for guidance to financial reporters, the pandemic has reduced face to face interactions and CPD events. This online course is designed to provide the requisite continuous professional guidance to enhance reporting in this challenging period. The training provides an overview of reporting implications as a result of the pandemic. It lays a foundation for subsequent online training in specific IFRS and IPSAS in light of COVID -19 global pandemic.
This online training will allow participants to keep abreast of the financial reporting requirements while maintaining social distance.
This course will equip participants with the knowledge and practical skills necessary to
Identify the reporting implications of COVID-19
Be aware of expected compliance requirements in reporting
Be able to interpret financial Statements
Perform specific functional outcomes in reporting;
Develop an action plan to continue learning to be ready for future changes
At the end of this training, participants should be able to
Identify the impact of COVID 19 on past financial year reporting
Align accounting policies with the reporting in light of the global pandemic
Identify the specific reporting areas and standards impacted by COVID-19 pandemic
Comprehend the subsequent specific standards training
Present financial statements compliant with the relevant reporting standards
Answer specific reporting questions generated from the learning experience

Issues To Be Addressed

COVID -19 Implications on:

Disclosures to be included in 2019 financial statements
Going Concern Considerations
Assets carrying values
Government Assistance and incentives
Liabilities
Impact on employee benefit
Revenue cycles
Changes on lease contracts
Financial instruments
Provisions
Interim Financial Statements
You must complete watching the video to earn 3 CPD Units
Course Curriculum
Introduction to COVID19 & Financial Reporting

An Overview of The Impact of COVID-19 Pandemic On Financial Reporting