COVID-19 Impact on 2020/21 Budget; Finance Bill & Government Expenditure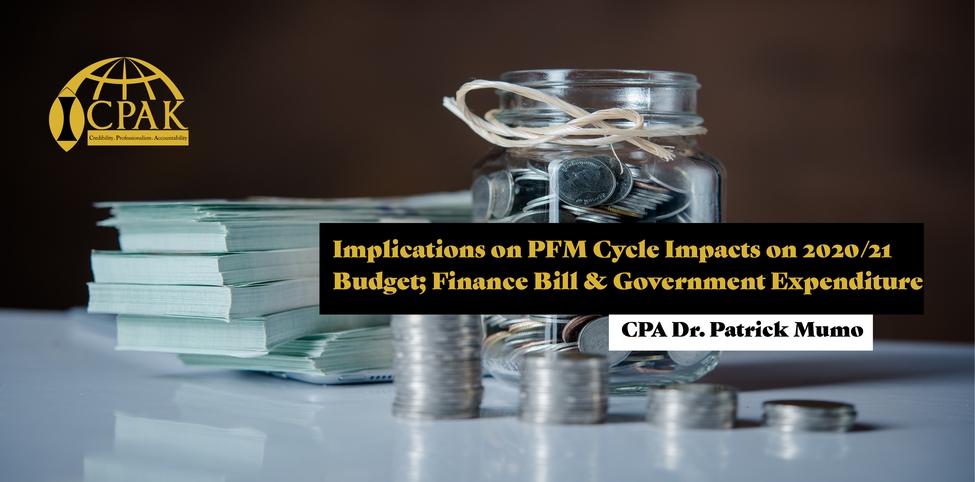 COVID-19 Impact on 2020/21 Budget; Finance Bill & Government Expenditure
Development and policy objectives are likely to be achieved if budgets are realistic and resources allocated on time. However, due to the current pandemic, the National and County Governments, being on the frontline of this crisis must realign budgets and expenditure priorities with the most fund being channeled to support public health care. The course will focus on the impacts the pandemic has on 2020/21 Budget; Finance Bill & Government Expenditure with the following subtitles:
Presentation Objectives and Outcomes
2020/21 MTEF Budget cycle
Disruptions by COVID -19 & options out
Impacts of Government Revenues & Expenditures
What to expect in the 2020/21 fiscal year?
To appreciate the effects of COVID -19 of the Budget cycle
To examine the implications of the pandemic on government revenues & expenditure programs
To explore re-alignments for 2020/21 fiscal year
Understand how CPAs can participate in the budget process in this challenging time
Anticipate and prepare for both the challenges & opportunities post COVID-19
You must complete watching the video to earn 3 CPD Units
Course Curriculum
COVID -19: Implications on PFM Cycle